223ebb454d3df31c2a1a01164b41faeac7ed283c
Disney+ Hotstar has just released a new animated film titled Chip 'n Dale: Rescue Rangers on May 20, 2022. Yes, Moms, animated films are usually one of the children's favorite shows at home.
In addition, if you are a parent who grew up in the 1990s, you may already be familiar with this animated film. Because, the film Chip 'n Dale: Rescue Rangers is a sequel to the series of the same name that aired in the 1980-1990s.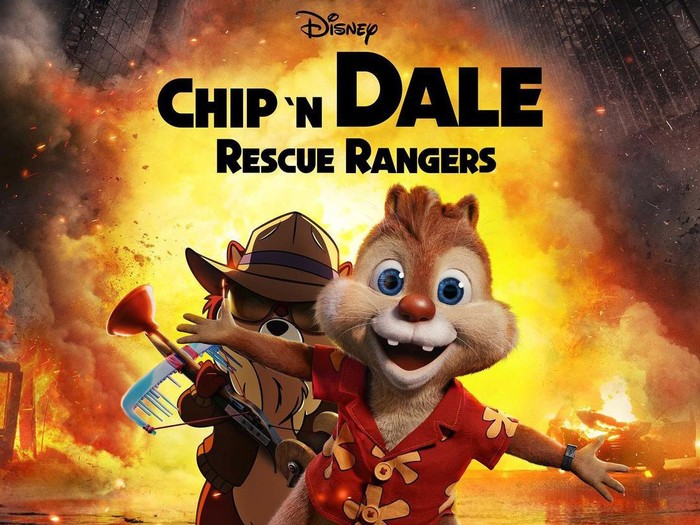 Chip (John Mulaney) and Dale (Andy Samberg) are childhood friends who grew up to become television stars on their own adventure series called Chip 'n Dale: Rescue Rangers. However, they eventually parted ways, as Dale decided to go solo. Chip ended up working as an agent at an insurance company.
After 30 years of not seeing each other, Chip and Dale meet again at the house of his old friend, Monty, who had co-starred in the series Chip 'n Dale: Rescue Rangers. Monty contacts Chip and Dale because he is having trouble and is involved with debt collectors.
In the midst of the trouble, Monty disappeared. This forces Chip and Dale to work together again to find and save Monty. In the midst of a dispute that had occurred decades ago, Chip and Dale's relationship slowly improved because of this rescue mission.
Now Moms, Chip and Dale's adventure is indeed exciting when watched with family at home. Even so, before inviting children to watch it, let's first understand a few things.
Some Things Parents Need To Understand in Chip 'n Dale: Rescue Rangers
Thrilling scene in the movie
There are several scenes that show kidnappings, threats, machines that shoot lasers and change body parts, fights, near car accidents, and explosions. Several characters were also tied up, slammed, shot, electrocuted, stabbed, strangled, frozen, and chased by giant creatures.
Yes, Moms, even though it is packed with a light storyline and easy for children to understand, some of the scenes above might make children tense, especially for the little one who is still a toddler. Commonsense Media assesses that this film is more suitable for children aged 6 years and over to watch.
Adult Jokes
Chip 'n Dale characters in the film are not children, but adults. So, some jokes or jokes can be more difficult for children to understand.
Combination Between Animation and Live Action
The film is a mix of animation and live-action. This film also presents a clever concept by combining animation and cartoon style in various characters, and presents an era in detective stories starring humans and CG (computer graphic) characters.
Yes Moms, there are several other Disney characters, properties and storylines that have aired in the past. If your little one is a fan of Disney characters, this can be an interesting part for him.
After watching, parents can also invite their children to discuss how a film is made with a combination of humans and animated characters, such as in the film Chip 'n Dale: Rescue Rangers.
Teach Children about Friendship
Behind the exciting adventure story, this film teaches about the importance of friendship. For example, about dedication in saving a lost friend, to how to deal with differences of opinion with friends.