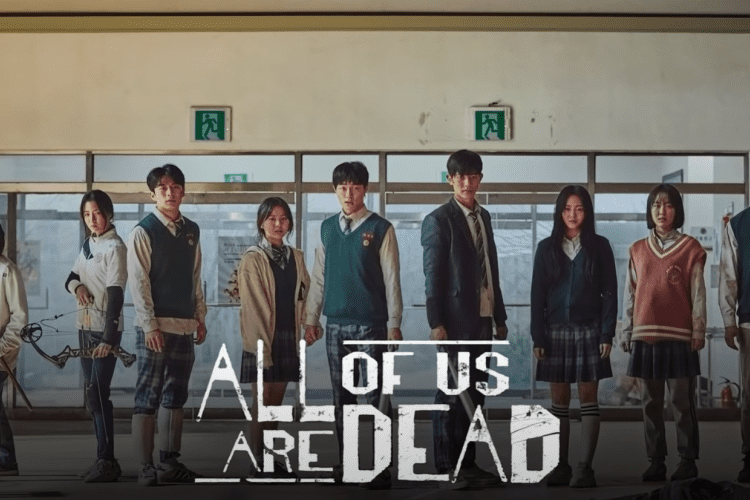 Connoisseurs of the popular Korean zombie drama, "All of Us Are Dead", get ready to rejoice because the film will certainly continue into a second season. This zombie horror series is one of the ten best non-English shows of all time. "Al of Us Are Dead" is also the second most successful Korean production show, after "Squid Game" last year.
This zombie drama is set in a high school that is in chaos. All the great chaos that occurred was caused by an outbreak of zombies that spread.
Here are a number of interesting facts about the All of Us Are Dead series, which is entering its second season.
Four Defensive Cast
In its second season, this series will again present a continuation. thrilling story of a group of students who survived the zombie virus. For information, the four main characters of All of Us Are Dead in the previous season. will certainly appear again in this second season. The four are Park Ji Hu, Yoon Chan Young, Cho Yi Hyun and Lomon.
Currently in Production
Ideo Geeked Week also features the four main actors of the series. Park Ji Hu, Yoon Chan Young, Cho Yi Hyun and Lomon. They all thanked fans for their support of the series.
They also confirmed that All of Us Are Dead season 2 is in production.
The continuation of this drama series cannot be separated from the growth of sci-fi and horror shows. in Netflix's Asia Pacific region, where it has grown by 30 percent and 20 percent, respectively, from 2020 to 2021.
Audience Favorite Series
Netflix reports that after its premiere, "All of Us Are Dead" immediately entered the top 10 most-watched non-English TV series in 91 countries.
This achievement lasted for two consecutive weeks. "All of Us Are Dead" even managed to attract 361 million watch hours in the first 10 days.
The first season itself ends with a cliffhanger, with six survivors of the plague. They survived but were quarantined by the government, and class president Nam-ra (Cho) is now a half zombie.
Flow Shift
In the second season of All of Us Are Dead, the concept may no longer focus on the process of humans surviving the zombie virus. The plot will tell more about monsters or mutant humans who fight for the survival of humanity.
Nam-ra Becomes the Leader of the Hambies
'Hambies' itself is a phrase that refers to people who are bitten by zombies, but not completely turned into zombies.
With leadership, intelligence and experience as a class leader, it is possible for Nam-ra to become the leader of the Hambies in season two.
Cheong San's Fate Reveals
Cheong San's fate is still a mystery until the end of the first season. Many fans hoped to become Hambie after being bitten by Gwi Nam. In the final battle, both Cheong San and Gwi Nam were engulfed in flames.
Even though many details indicate that Cheong San is dead, the audience still believes he is still alive.