We all know some wonderful scripts and blockbusters have been a product of Novel Adaptations. As difficult as it is, to create a 2 to 3 hours movie out of a full length novel, yet it is books that have always inspired movie makers to bring stories onscreen. Some are successful, others don't do justice entirely to the literary product; Nonetheless it is always exciting to see books turned into movies. Being an ardent reader myself, I have come across these few books which I feel, would inspire some wonderful movie scripts.
Dash and Lilly's Book of Dares by Rachel Cohn and David Levithan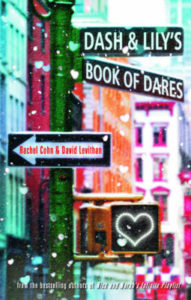 This is frankly the kind of book which if adapted as a movie, will be a Christmas treat. Snuggled up in our blankets with hot chocolate in our hands as it snows outside, it will be a perfect movie to watch. Dash finds a red notebook in a bookshop which turs out to be a diary of dares. As he decodes the clues which lead to the first dare, he creates some of his own dares for the owner of the diary to decode i.e. Lily. They both start daring each other to carry tasks all throughout New York city making the other do stuff they wouldn't have otherwise dared. All this time, not revealing their identities to each other. A whirlwind of adventures and lots of fun, this book was a wonderful read. It gives rise to a very vivid imagination which has a great scope of being turned into an onscreen Rom- Com. Movie makers can give it thought. Until then, readers can give it a read.
Stolen by Lucy Christopher

There are talks regarding making a movie out of this book. But nothing productive has been set in motion yet. But this is a story that will win hearts on screen as much as it did in its literary format.  "You saw me before I saw you."- The first line in the book. A line that I can easily hear in my head as the trailer begins. This book will become a MIND BLOWING film. But it is extremely demanding of the actors who will play the two main roles ; Ty and Gemma.
16- year old Gemma is kidnapped from the Bangkok airport by Ty and taken away to the isolated interiors of the Australian Dessert. Alone, afraid and cut off from the entire world, Stolen is a letter written by Gemma to her captivator. The book explores the emotions of fear and freedom, love and hate and two mindsets starkly different from each other. In the midst of sand, heat and life that dwells in the lap of nature, Gemma will explore emotions that lied buried in the sands of her heart. At the same time Ty, who is a kidnapper and should be hated for what he is done, as you get involved in his story alongwith Gemma, it is hard to see him under the light of evil. It also hard not to fall for him time and again. Two characters, one dessert and a tornado of emotions, the actors for this movie will have to do a real time character study. But the book is written so well, you can imagine the scenes vividly play in front of your eyes. Every reader of Stolen asks the same question "When is the movie coming out?'' and so will you, when you read this masterpiece.
My Heart and Other Black Holes by Jasmine Wagra

Asyel and Roman, two depressed teenagers find each other on a suicide support website. They make a pact to become suicide partners and decide on a date to die on, which leaves them with almost less than one month to live. Roman's parents are aware of his depression and suspect the suicidal tendencies. Thus, Roman desperately needs Asyel to accomplish his suicide as she is the "normal" friend who his parents allow him to hang out with. This gives him time away from them, to bring his plan into action. But Roman is afraid Asyel might bail on him in the end. As the days come closer, Asyel actually isn't sure if she wants to go forward with the plan and wishes to change Roman's mind too. A brewing of a strong and intense friendship as days towards end come closer, this book touches the matter of depression through a simple yet engaging style of writing.
Asyel compares her depression to a black hole, something that sucks everything in. It gives an insight in the mind of a depressed person but at the same time, the scenes aren't depressive or sad. They are humorous and quite easily relateable. This novel is a heartbreaking journey into the minds of victims of depression and is also a realization of the essence of being alive. Through the characters of two teenagers a very concerning subject is placed in a very interesting manner in front of the readers. A movie made on the same, would be a delightful watch yet it would come with a strong message, and isn't that an actual cinematic success? A movie is successful in its real terms when it is able to entertain yet at the same time it leaves a mark on the audience's mind, provoking them to think and question subjects they generally overlook. A well written script and screenplay adapted from My Heart and Other Black Holes can be the backbone of a wonderful movie.
See also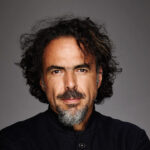 Till the Last Breath by Durjoy Dutta

This was the first book (and the only book till now) I have read of Durjoy Dutta. No offense, but the titles of his books turns me off and I don't have it in me to pick the book thereafter. But this  was a story I read in desperate times when I could not get my hands on any book and this was the only option that lay before me. So, I picked it up and honestly, I don't regret the decision. It was actually a great story. Or I should say two great parallel stories. The book revolves around 4 characters and has its main setting in a hospital. Two patients with entirely different but quite critical and serious issues are admitted on the same day in a hospital. Two different Doctors are assigned to these patients respectively, but they both break the same rule together – "Be emotional about the disease, not the patient." At the risk of their licenses, the Doctors get involved in saving their patients. The patients too; a boy and a girl, are starkly different personalities.
Pihu – an ambitious 19- year old girl who wishes to pursue a career as a Doctor and Dushyant who couldn't care less about life is an alcoholic and drug- addict. Pihu is assigned to Doctorn Armaan who has a story of his own which he hides behind a professional demeanour. Zara an intern under Armaan, who has her own dark past sees to Dushyant's case. The book is a fine reminder of fragility of life and that every person has a story. It's easier to judge but hard to understand why someone is the way they are. The book does leave one teary eyed so it is bound to give some real time emotional feels through a movie. Also, I feel the story of these 4 people can make for a very interesting bollywood script. A great casting and scripting is bound to bring a hit to the theatres. After all, we can do a lot better than Humari Adhuri Kahani, Aashiqi 2 and Ek Villian. This can be that 'better'.
The Shiva Trilogy by Amish Tripathi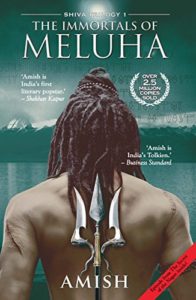 The Shiva Trilogy is a fairly famous trilogy known for its revolutionary representation of Lord Shiva. A figment of Amish Tripathi's imagination, the three novels "The Immortals of Meluha", "The Secret of the Nagas" and "The Oath of the Vayuputras"; are all work of art. A very captivating fictional mythological piece of literature which created a wave of Shiva among Teenagers and young adults after it's release. This book has inspired a sudden interest of many young readers in Indian mythology. The story line itself makes for an epic Bollywood motion picture.
Immortals of Meluha was under discussion for a movie. Infact Karan Johar had bought the rights for the book, but the project didn't start off and the rights expired. Now the buzz around the town is that Sanjay Leela Bhansali shows interest in the movie adaptation and has bought the rights as well. Immortals of Meluha if created onscreen, will be a larger than life, stunning and dramatic cinematic experience. Bhansali and the book fit together like two pieces of a puzzle. So if there is any truth to the rumours, this will be a Bollywood Blockbuster. Veteran filmmaker Shekhar Kapur is set to direct the series adaptation of author Amish Tripathi's critically-acclaimed book series "Shiva Trilogy". But a lot of other pieces will have to be put together to finally release the movie version of Tripathi's work of art. That is something, only time will tell. All we can do, is wait, to watch!