Bollywood is a place for the Hopefuls. There's always a happy ending and everything falls into place by the end of the film, and we all know that if it doesn't toh vo the end nahi, picture abhi baki hai mere dost! Hence, whenever people want to watch something that would make them feel optimistic about life, they could always turn to a nice Bollywood movie. And what's better than a feel-good Bollywood movie with a happy ending, you ask? It's a Bollywood movie which makes you wanna travel and takes you on an amazing journey with the characters of the film. So here's a list of Bollywood movies that awaken the traveler in the audience.
Queen
A film about how a woman goes on her honeymoon alone and ends up discovering her real self and overcomes all her fears to begin anew in life, this film is empowering. In a society where people give so much of importance to romantic relationships and the whole idea of finding your soulmate, people often tend to forget to first find themselves and be happy with being alone. This film is a confidence booster which tells you that you can always find your own happiness within you and makes you want to embrace your individuality to the fullest.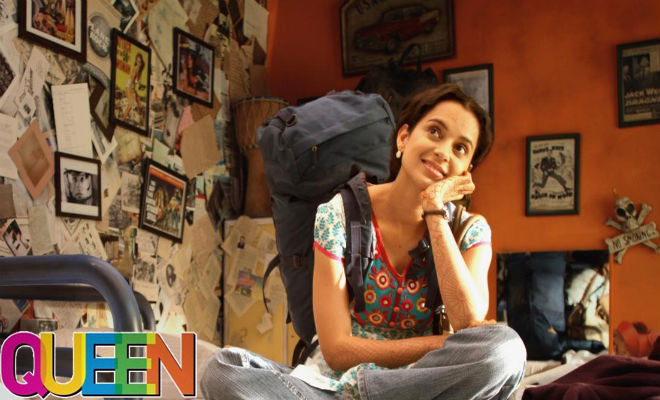 Dil Chahta Hai
This film is a trendsetter. A road trip to Goa with your best mates is till date the most favorite holiday plan among youngsters, and this film is where it all began. This film is not solely about travelling, but it sure makes us want to catch up with our buddies on a trip to a place like Goa or discover a place like Australia with a significant other. Not only the road trips in this film, but the journeys of the relationships among characters which take different turns as the story goes grabs the attention of the viewers effortlessly.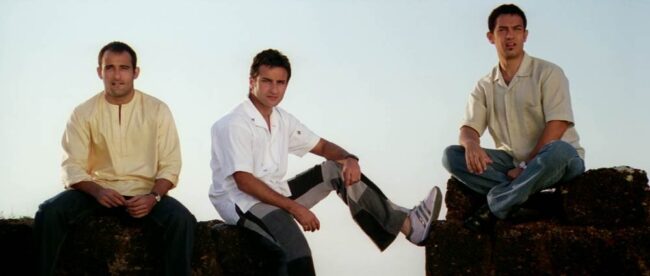 Zindagi Na Milegi Dobara
Talking about best friends going on a road trip, ZNMD is another favorite. The poetic take after every new experience in their vacation, makes the whole film more appealing. Javed Akhtar's poetry leaves a mark on the audience, and the words stay with you even after the film. The characters, their rapports amongst themselves and their feelings are very relatable. This film is a package of comedy, romance, friendship & wanderlust and is an effective mood fixer.
Yeh Jawaani Hai Deewani
This movie is another relatable movie for the youngsters. The passion that the protagonist in this film has for travelling fired up the traveler in all of us. The movie starts off with a fun-filled trek to Manali, and then takes a leap into the future to show how each character's life has progressed. This movie imparts a lot of valuable life lessons with the help of a great storyline.
Dil Dhadakne Do
This is a movie which perfectly sums up how travelling with your family feels like. Every family, no matter how poor or rich, has its share of tiffs and squabbles. But no matter how annoying family gets at times, it stands by us no matter what, and always proves to be a source of unconditional love and support. This moral of the story paired up with scenic locations and a lavish cruise journey makes sure to entertain the audience and make them cherish all the family vacations.
Piku
This movie also shows a journey about travelling with your family. It's a story about how a father-daughter duo set out on a journey to Kolkata along with a quirky driver as their travel companion. Usually, movies always show the parents' side, how they love their children unconditionally, and always tolerate all the mischief they do and support and pamper them throughout, but that rapport gets reversed in this film and we get to see the unconditional love and support that the headstrong daughter in the film has for her stubborn and mischievous yet adorable father.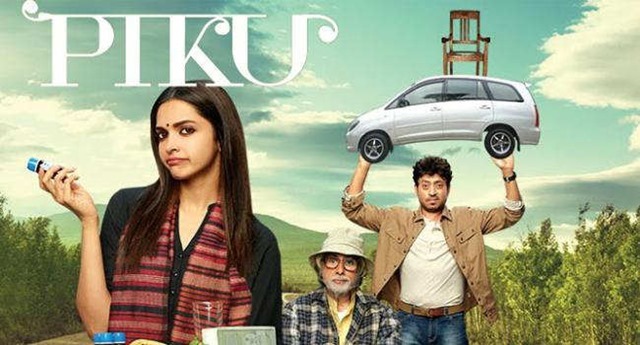 Anjaana Anjaani
This movie starts off with a scene where the protagonists are about to commit suicide, coincidentally together. Before ending their lives, they decide to fulfill their last wishes and to enjoy their life. A trip to Las Vegas proves to be a perfect idea for that. The movie goes on to reveal the back-story of each character and the reasons behind them wanting to commit suicide, but by the end of the film, they've found a reason to live because of, for and with each other. The story can seem like a Bollywood cliché, but hey, who says a cliché can't be amusing to watch?
Finding Fanny
This movie is a story about a man who is on a quest to find the long lost love of his life to whom he never confessed his feelings. He has a few friends aka helpers along with him and they all wander together in search of this lady, while the audience wonder if he'd ever be able to find her, if the love will be reciprocated once he does, or if it'll all end up being a disappointment.
Tamasha
This film has received mixed reviews, but it's another interesting story about a man who wants to break free from the shackles of society which have forced him to lead his life in a way he didn't desire to. A vacation to Corsica gives him the chance to truly become himself and escape for a while before returning back to the dogmatic life. He meets a woman when on his vacation, and with her help he gains the strength to embrace his true self and transform and lead his life on his own terms.
See also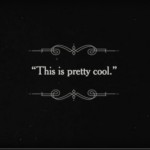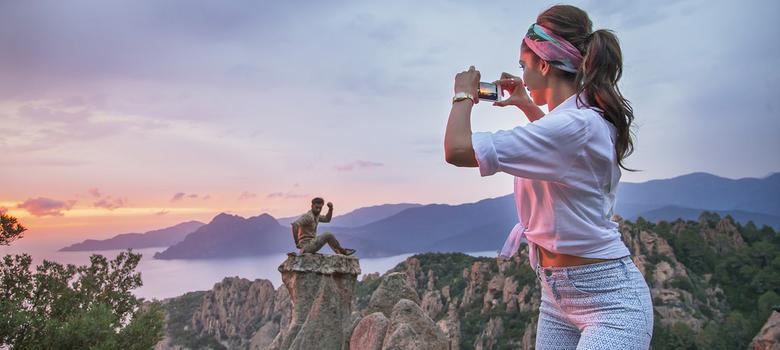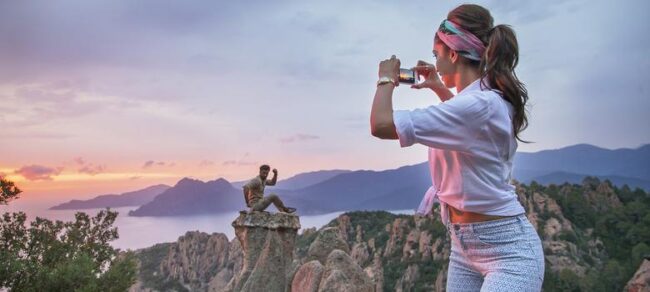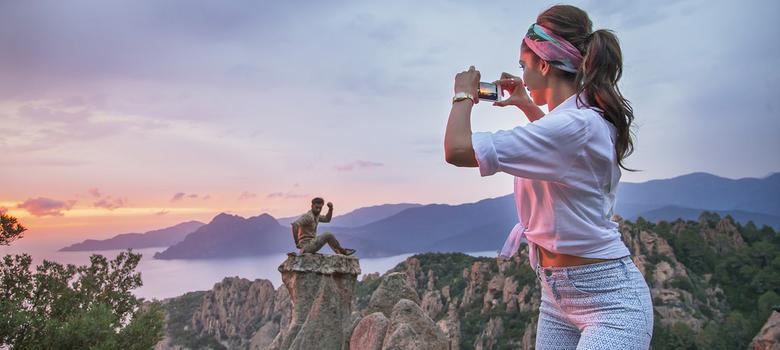 Bombay To Goa
The journey is better than the destination is what we always hear, and that's what this movie is about. A journey. From Bombay to Goa, as the name suggests. This movie is a classic. It doesn't have a very strong storyline or very scenic locations, but it shows the bus journey with characters from different cultures and backgrounds coming together and making the film a series of hilarious events.
Jab We Met
This movie is about finding your way back home. Geet, who in her attempts to help a fellow train passenger, misses her train and that co-passenger, Aditya, who is trying to escape his life and be alone, instead ends up undertaking the responsibility to drop her home safely. In turn, he ends up finding a new perspective on life and returns home to take charge of his life again.
Jia Aur Jia
This is a story about two women who encounter each other when they're coincidentally travelling to the same destination for their vacation. Throughout the course of this film, they end up discovering that they have a lot more than just their names in common while enjoying their vacation together.
Qarib Qarib Singlle
Two people who are poles apart become a part of each other's lives after meeting through a dating app. They decide to embark on a trip to revisit their pasts. They end up becoming a lot more important for each other through this journey and share some entertaining experiences.
Road, Movie
This is a lesser known film, but it is still a must-watch. It's a story about a man who sets off on a journey seeking for a break in life and instead gets a breakthrough. Vishnu offers to drive an old truck which is to be delivered to a museum and on his way he realizes that it's an old mobile-cinema truck. He encounters a few people who become his travel companions and the movie revolves around their journey through the Indian terrain. In Vishnu's attempts to escape the monotony of life, he ends up discovering himself.
We know that not everyone has the time to take a break and go travel when life gets hard, but everyone sure has time for a good Bollywood travel binge to lift their spirits again! So go grab some popcorn or some ice cream, curl up in your bed with one of these films and let it work its magic to get you back in high spirits!